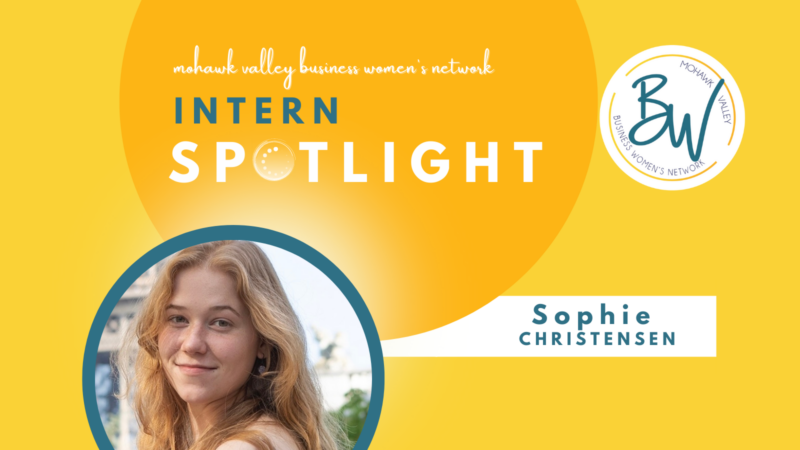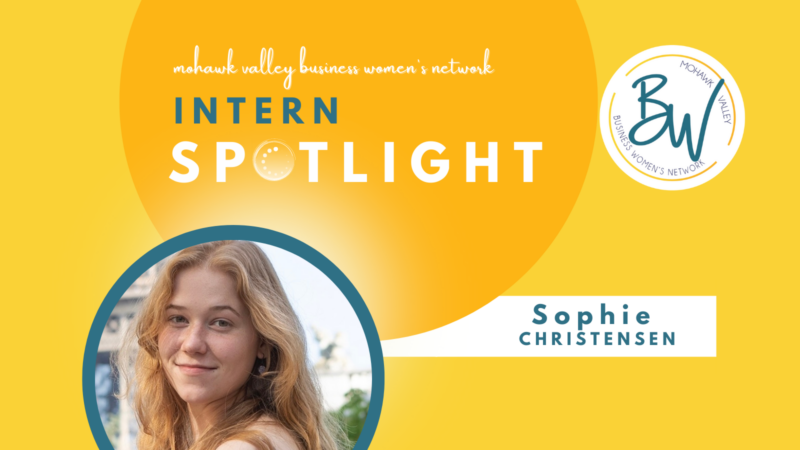 The Mohawk Valley Business Women's Network (MVBWN) is excited to announce a series of Member Spotlights. Each Spotlight will introduce one of the Network's members, telling you who they are, why they joined, and how they're navigating the ever-changing road to success. We hope you find inspiration from their stories!
MVBWN would also like to introduce our marketing intern, Sophie Christensen, who is a student at Hamilton College. She will assist the Network by writing blog posts, creating content for social media, compiling monthly emails, and more.
If you'd like to be interviewed for a featured Member Spotlight, please email us at marketing@mvbwn.org.