The Mohawk Valley Business Women's Network (MVBWN) is committed to empowering female entrepreneurs and women in business by supporting them through all phases of their business and personal development. Our Business Network is a group of smart, fun and hard-working women. View our list of members HERE.
---
ATTENTION: Current Members
Welcome to your new website! We encourage you to access your member profile and complete as many fields as possible! To login for the first time, please click HERE for the Manage Account page. Please choose: "Request Password" and input the email address associated with your membership. You will be emailed a temporary password which you can change once you log in.
---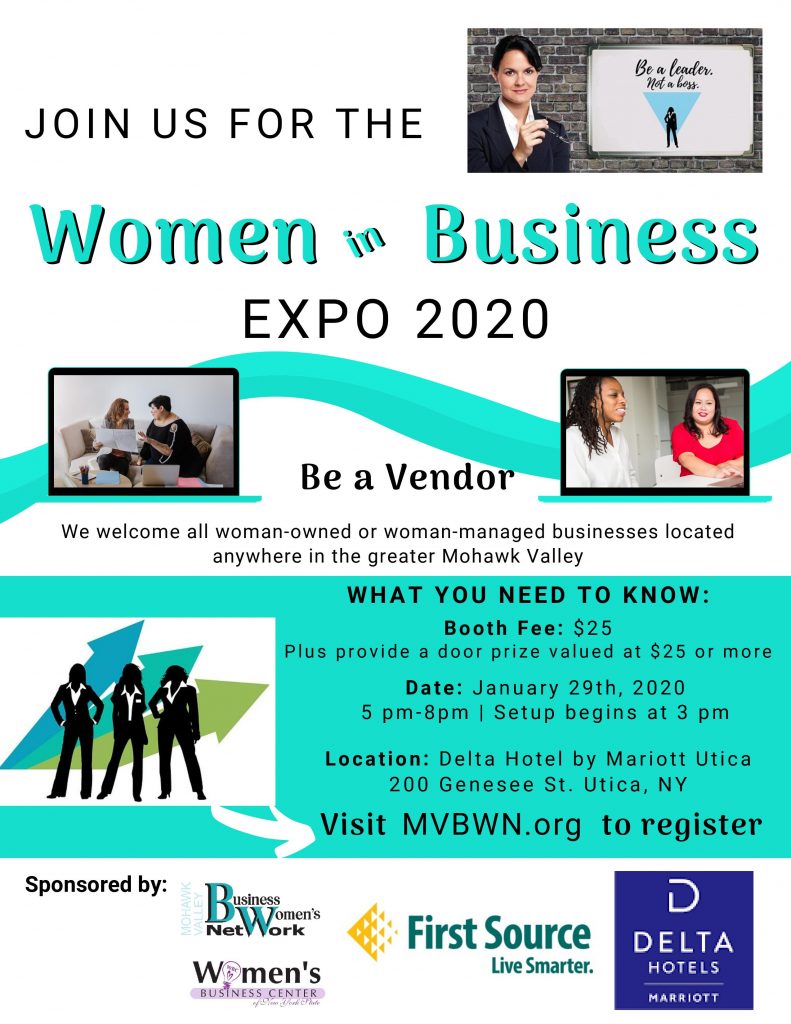 Mohawk Valley Women in Business EXPO 2020
The Mohawk Valley Business Women's Network (MVBWN) has been serving and supporting local business women for nearly 40 years! This year, the Network is hosting its first annual Women in Business Expo on Wednesday, January 29, 2020 with the goal of showcasing woman-owned and managed businesses based in the Mohawk Valley. DOWNLOAD VENDOR FLYER