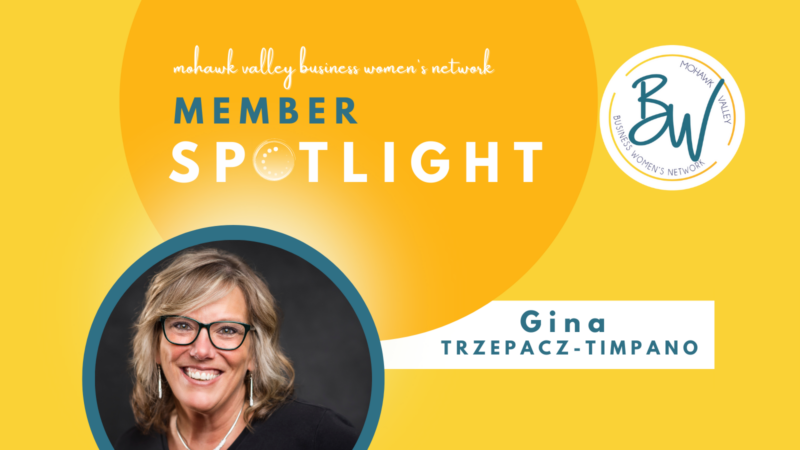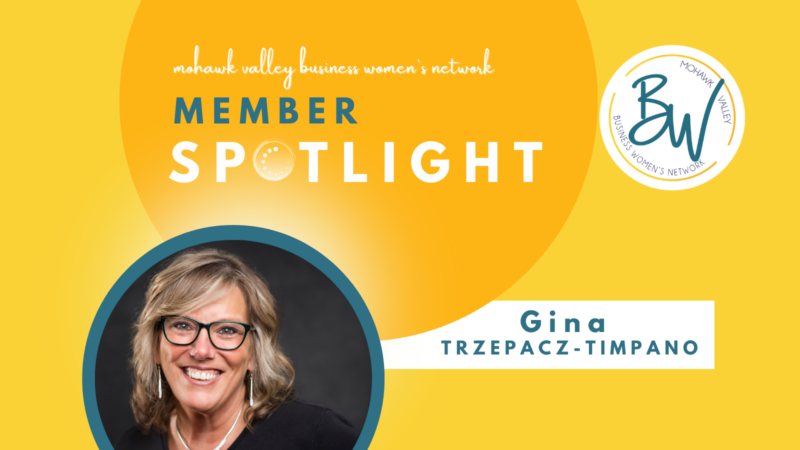 Our first Member Spotlight features Gina Trzepacz-Timpano, owner of Yorkville Memorials, and President of the Mohawk Valley Business Women's Network (MVBWN).
As President, Gina has been passionately leading the Network to become what it is today. She lives to help people, and believes that the MVBWN is a valuable organization for many women in the Mohawk Valley community.
Q: Why did you decide to join the MVBWN?
In 2008 Gina took a business class taught by Dr. Patricia Laino, a member of the MVBWN. After hearing about the Network through Dr. Laino, she attended her first meeting and saw the benefits that being an MVBWN member could bring.
In the beginning, Gina assumed she did not need to network because Yorkville Memorials has been around since 1949. Nonetheless, the MVBWN meetings began to spread awareness of her name and her business, and she realized the power of a group of experienced women supporting each other's businesses.
In the end, she "joined the Network for the knowledge of other women." At the Network's dinner meetings she learned necessary business skills such as balancing books and managing insurance and credit cards.
"What I really learned is that there's a lot of women here who can all work together to help each other."
In 2008, Gina won an endowment award, courtesy of an MVBWN fundraiser which donated money to one or two winning members. This fundraiser gave the lucky members a small funding boost to help their businesses grow just a little faster.
Q: How did you become President of the MVBWN?
At an MVBWN meeting years ago, members learned that the Network was to be disbanded. But Gina could not let that happen: "I just wasn't going to let this network go."
She formed a board of women who were willing to fight to continue the MVBWN, and showed up to the next meeting saying she would take over the Network.
"When I say that the Network is for the members, I mean it. I'm here to run it and keep it going because I feel that it's needed in this community."
Gina's goal as MVBWN President is to grow [the Network] again, start fresh, and re-implement the endowment award to help women."
Since she joined in 2008, the MVBWN has seen many types of networking meetings, educational speakers, learning lunches, and business expos. She wants to help as many people as possible and continues to expand the Network's reach throughout the community.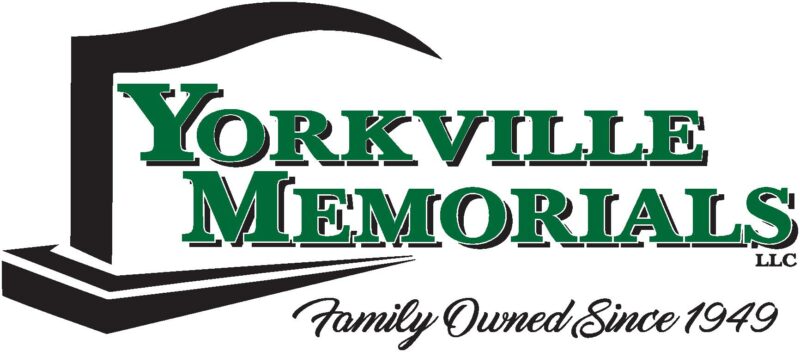 Q: What do you do, and why do you love it?
Gina owns Yorkville Memorials, a cemetery monument company. Her grandfather, John Trzepacz, started the company in 1949.
"I grew up in this business, with my father and my uncle working under my grandfather."
When her uncle was looking to retire, Gina realized she'd love to run the business because it holds so much significance and so many memories. In 2007, her uncle began teaching her everything he knew about the memorial business. Gina later learned all about how to run a business from the MVBWN.
She still sells the same product that her grandfather sold in 1949. She understands that a monument is a one-time purchase that should last forever, so the quality of her monuments has not changed overtime.
"I sell cemetery monuments…when people come in my door, they're not coming in for something good…most of the time they're crying."
Gina makes sure her customers always receive compassionate service. She is dedicated to helping people in any way that she can, especially when they're mourning the loss of a loved one.
"When people leave, they say 'oh my God, I can't believe you got me smiling and laughing! I haven't felt like it in so long!'"
Many of her clients have become dear friends.
Q: What tips do you have for other women who would like to get started?
Knowledge is power. Learn as much as you can, however you can learn it.
Don't be afraid to ask questions: no question is a bad question, no question is a stupid question.
Speak to everybody—even start talking to someone in the grocery store line about your business. You never know where your next client will come from!
Surround yourself with people who know what you're doing.
Be honest. If you're honest with people, people will be honest back.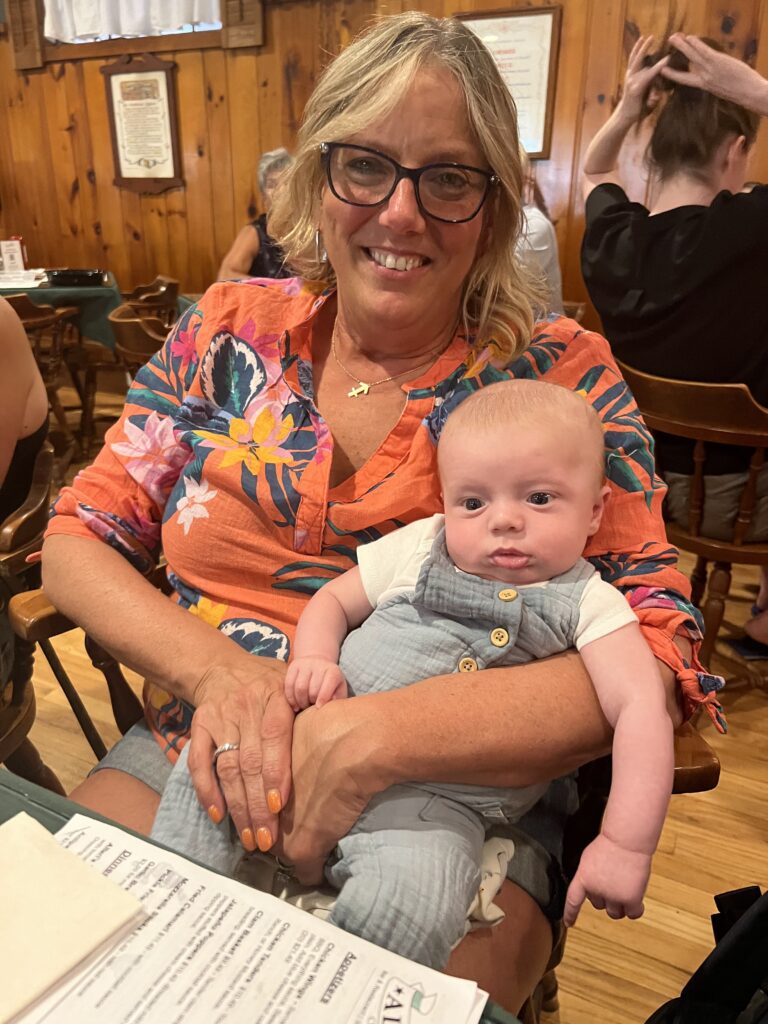 Q: What do you like to do outside of your business work?
Gina loves camping and being outdoors. She has a camp where she enjoys sitting by the lake, and she is a self-described "sun-worshipper."
She lives with her husband, and she has a son, daughter, two stepsons, and five grandchildren.
Q: What is your favorite inspirational quote?
"Aim high, work hard, and love your family."
You can reach Gina and Yorkville Memorials at this link.
If you'd like to be interviewed for a featured Member Spotlight, please email us at marketing@mvbwn.org.
—
Are you a woman in business? Do you have an idea for a startup, but have no idea how to start up? Do you want to meet and be a part of a group of supportive, talented women? Join the Mohawk Valley Business Women's Network!
You can also follow us on Instagram, LinkedIn, like us on Facebook, and sign up for our email newsletter.
Are you a student interested in entrepreneurship? Join The Network with our Student Membership!