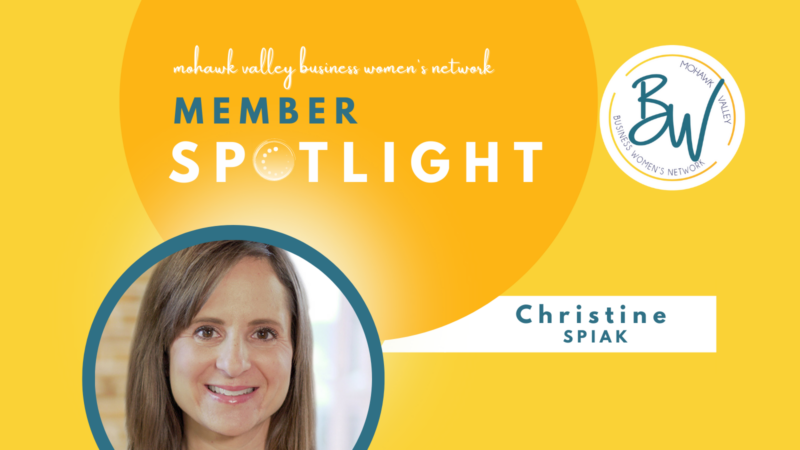 Our second Member Spotlight Features Christine Spiak, owner of Compass Financial Wellness. She founded Compass Financial Wellness in 2019 after realizing her passion for helping people understand and pursue financial health.
Christine joined the Mohawk Valley Business Women's Network (MVBWN) in 2020 for our Women in Business Expo. In August 2021, Christine attended the Network's first in-person event after the pandemic and has been to every event since. She is also a board member.
Q: Why did you decide to join The Network?
"Networking was outside of my comfort zone," Christine said. But she had just started her business in 2019 and was willing to take another leap of faith.
After her first in-person networking event in 2021, she felt that the MVBWN was "a safe place to go and meet other business professionals," without being surrounded by "high-end executives where [she'd] be out of her element."
The Network gave Christine a chance to meet other women like her and even make some good friends. After her first meeting, she was confident that the MVBWN was "a great group of women."
Q: What do you do, and why do you love it?

"I'm a financial coach, and I love it because it helps people."
As the founder and CEO of Compass Financial Wellness, Christine helps her clients meet their financial goals through one-on-one coaching sessions.
"Like a compass, I guide people in the right direction," she explained. A financial coach is different from a financial advisor, who directly manages and invests clients' assets.
First, Christine gets to know her client's financial struggles and aspirations. Then, she develops a financial plan to accelerate their goals—whether that's paying off accrued student debt or car loans, or paying off a twenty-year mortgage in ten years. Through this process, she acts as a supportive voice, holding clients accountable for their financial decisions.
Q: How did you get started?
Christine studied Business Management and Marketing at Elmira College. After the birth of her daughter, she became a stay-at-home mom, and loved it.
Once her daughter started middle school, she decided it was time to go back to work. She began working at a preschool, and eventually became business manager for the executive director.
Then, something happened that changed the course of her career, her life, and her financial wellness for the better: Christine was in the car with her husband, listening to The Ramsey Show, when she realized they could be doing a lot more to pay off their two car loans.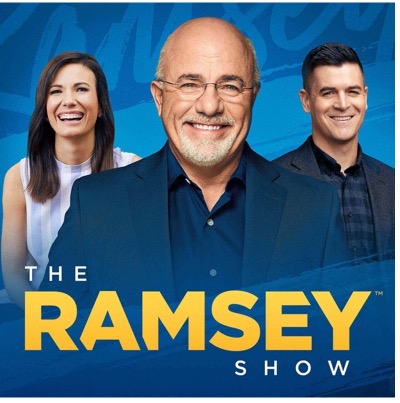 So, she followed Dave Ramsey's "baby steps" and paid off $23,000 in only six months.
After making changes to her money management, Christine noticed many improvements in her life. All the stress that normally accompanies financial security was gone. The dark cloud of debt over her head had dissipated. Financial struggles no longer affected her marriage. She felt confident that she was "living within her means."
Since so many "great things started happening to her" because of The Ramsey Show's advice, she began helping family and friends.
"Eight out of ten people are living paycheck to paycheck," Christine said. There are a lot of people who could benefit from this guidance, she realized, and she made it her goal to help them. Shortly after, she completed a Dave Ramsey certification program and became a Ramsey Solutions Master Financial Coach.
"I never thought I was going to become an entrepreneur," Christine told me.
You can't always predict when opportunity will knock. What matters is that you're not afraid to pursue an opportunity when it arises.
Q: What tips do you have for other women who would like to get started?
What you love may change later, and that's okay.
If you follow their passion and are willing to take a leap of faith, you will be successful.
Life (and entrepreneurship) is a roller coaster. Be prepared for good days and bad days!
Don't overthink things.
Don't let finances be a taboo subject that you're afraid to discuss—be willing to talk about your financial hardships and try to ignore the embarrassment.
For college students: when you graduate, live like you're still a student. Don't use all your income to live in a fancy apartment or buy a luxury car or start traveling—get loans paid off ASAP. Don't wait, because they can cripple you later on.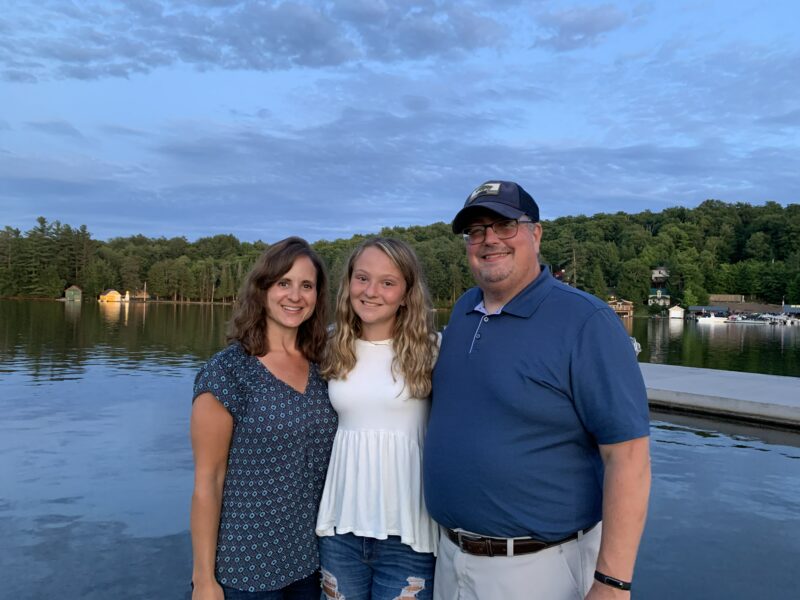 Q: What do you like to do outside of work?
Christine loves to spend time with family. She lives with her husband, her 17-year-old daughter, and her dog, Comet.
She also enjoys reading, cooking, traveling, and being outdoors.
Q: What is your favorite inspirational quote?
"Life begins at the end of your comfort zone."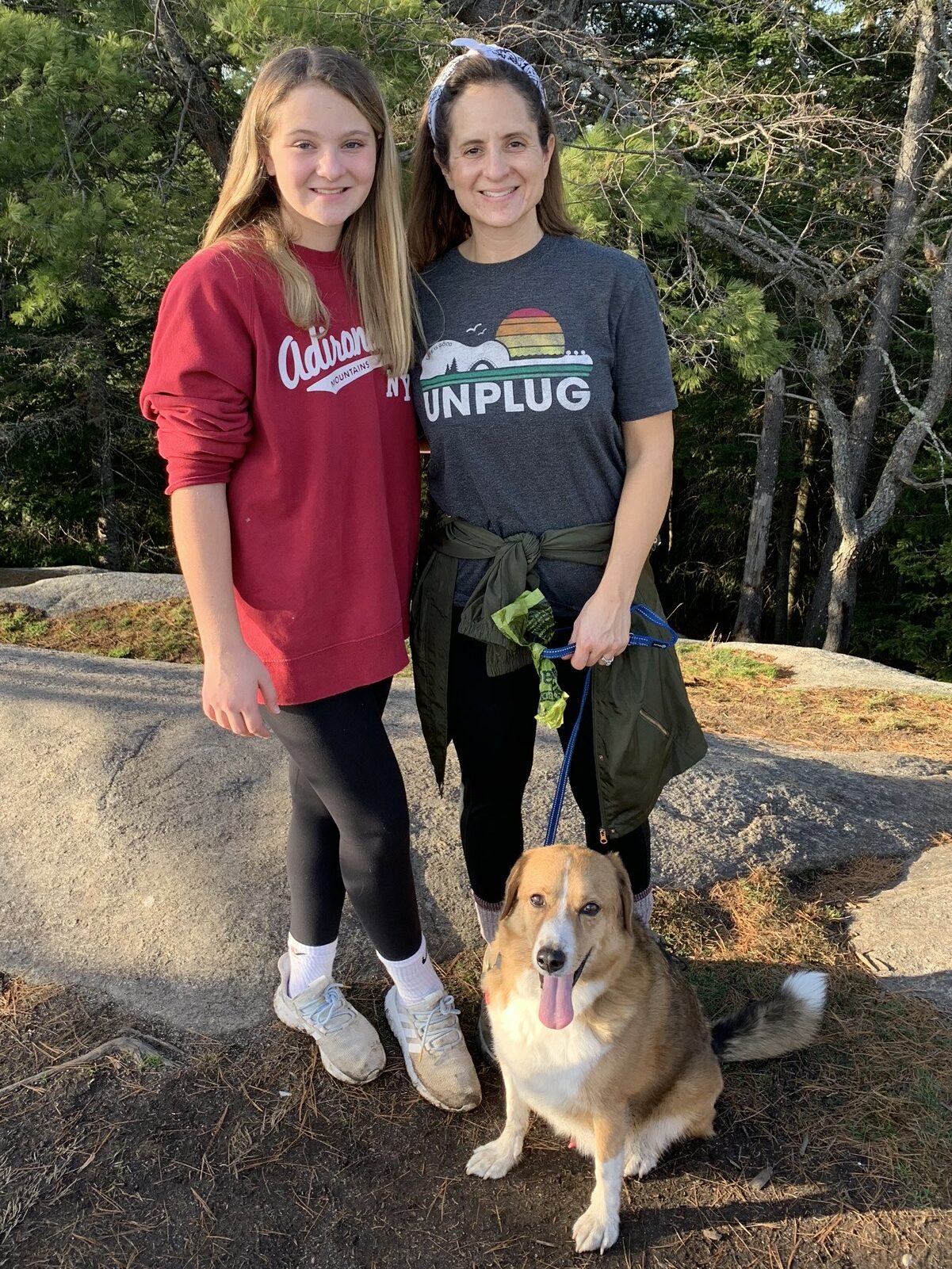 You can reach Christine and Compass Financial Wellness at this link.
If you'd like to be interviewed for a featured Member Spotlight, please email us at marketing@mvbwn.org.
—
Are you a woman in business? Do you want to meet and be a part of a group of supportive, talented women? Join the Mohawk Valley Business Women's Network!
You can also follow us on Instagram, LinkedIn, like us on Facebook, and sign up for our email newsletter.
Are you a student interested in entrepreneurship? Join The Network with our Student Membership!