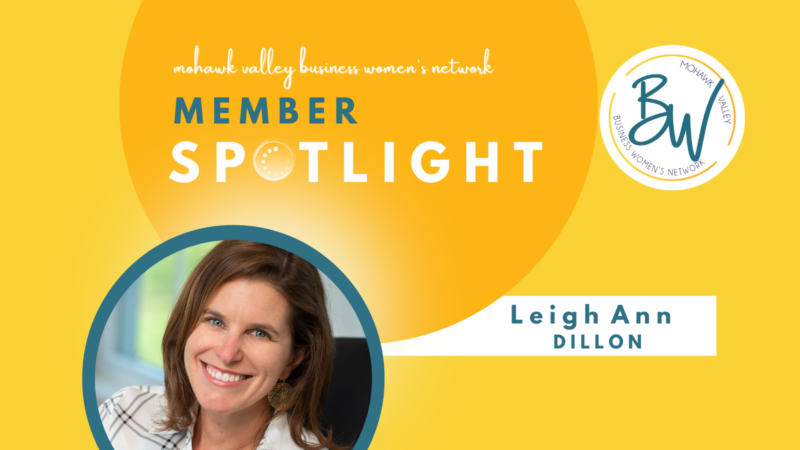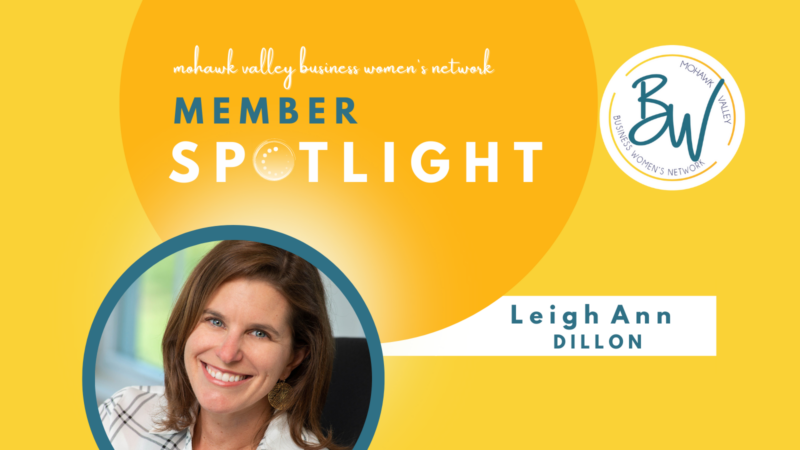 Our next Member Spotlight features Leigh Ann Dillon, owner of Hilltop. Leigh Ann joined the Mohawk Valley Business Women's Network (MVBWN) in 2021. Since then, she has provided marketing services to the Network and is in the process of redesigning our website.
Q: Why did you decide to join the MVBWN?
After attending her first MVBWN event through the invitation of a mentor, Leigh Ann joined the Network with the goal of making connections and growing her new business.
"It was very exciting to share about my business, and to hear about others' businesses," she said.
She knew that if her business was to be successful, she needed to get out there and let people know about it. She is grateful that the Network is filled with so many supportive women, who "celebrate successes and encourage each other."
Since joining in 2021, Leigh Ann has found many lasting friendships through the Network's community.
"Every time I went, I always met someone new. It was great to connect with new women at every event I attended. Now that I've been attending for a year, I've made some great friends."
Q: What do you do, and why do you love it?
Leigh Ann, owner of Hilltop Marketing, designs websites and provides marketing services. She's helped clients with graphic design, social media, content, and other branded marketing collateral.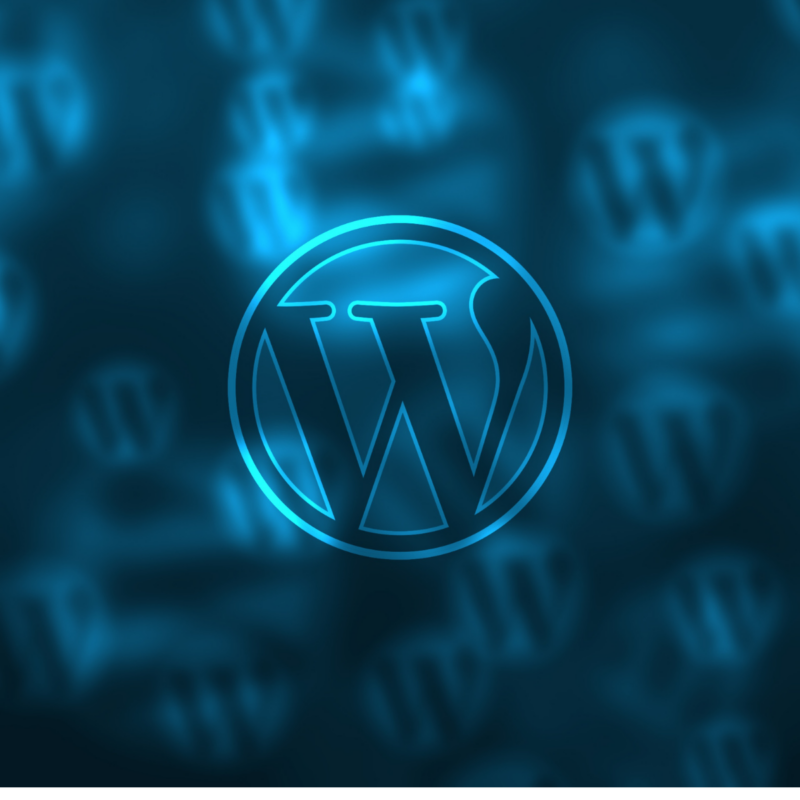 She is a self-described "nerd for WordPress" and loves the flexibility that the platform offers when designing a site. She enjoys finding ways to improve website design and usability. Her overall goal is to increase traffic for each website—since everyone searches online, a user-friendly website is key to growing your business and your market share.
"I love hearing how a client's business has grown or how their credibility has improved from their new website," said Leigh Ann.
Apart from the design and technical aspects of her job, Leigh Ann takes the time to get to know each of her customers, their business, and their goals. Whether it's replacing an outdated website or creating a new one from scratch, her job comes down to the message that each client wants to communicate.
"Emphasizing a client's human side through a personalized website resonates with their audience, and showcases their organization," she explained.
Q: How did you get started?
Leigh Ann holds a degree in Communications. She began her career in the radio and TV broadcasting industry, but did not wish to move to a city and pursue this career in the big 50 market. Instead, she worked in marketing roles for manufacturing companies, where she performed data analysis, direct marketing, website management, PR, and advertising.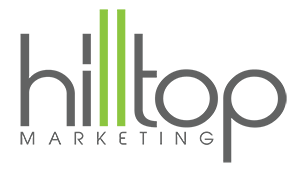 "I loved managing websites for the companies that I worked for, so I decided to make one for the company my husband works for. I enjoyed the creation and design process so much that I wanted to keep going."
After a few years as a stay-at-home mom, Leigh Ann decided to start Hilltop Marketing in 2017 (formerly LAD Consulting). She loved her time at home with her kids, but "really missed working."
So, she got a business advisor from the SBDC, set up a business checking account, and taught herself all the software programs for WordPress website design.
"It wasn't easy to figure things out on my own at the beginning, but it was so rewarding when I gained traction and got faster and better."
In the beginning, Leigh Ann was working part-time at another job while Hilltop was growing its roots. Since July of last year, she has been working full-time at Hilltop, and loving it.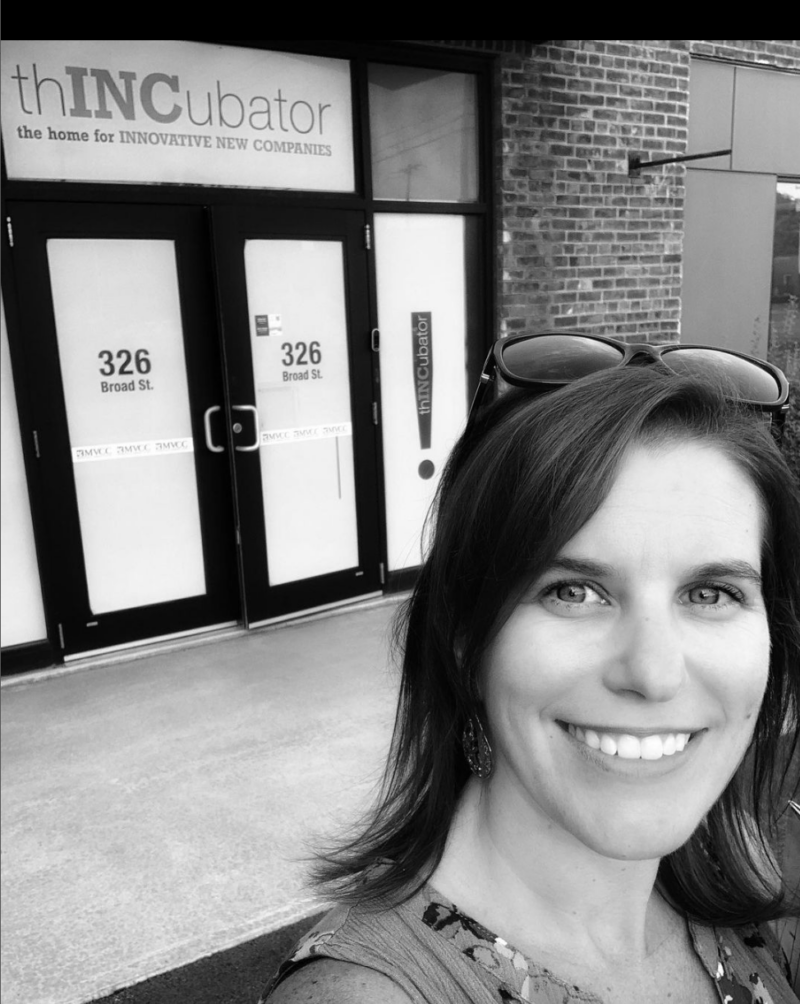 Q: What tips do you have for other women who would like to get started?
Get a mentor. I am so fortunate to have a very knowledgeable and wise woman in my life who has shared treasured advice with me again and again. Encouragement and support go a long way when you're just starting out.
Put yourself out there, even if you're nervous. Overcoming those fears will only help you in the long run!
Find an SBDC advisor. Their knowledge and support were incredibly helpful on my journey.
Go through thINCubator's Refinery program. The advice from the 6-week program helped me shine light on the areas of my business that needed attention to succeed.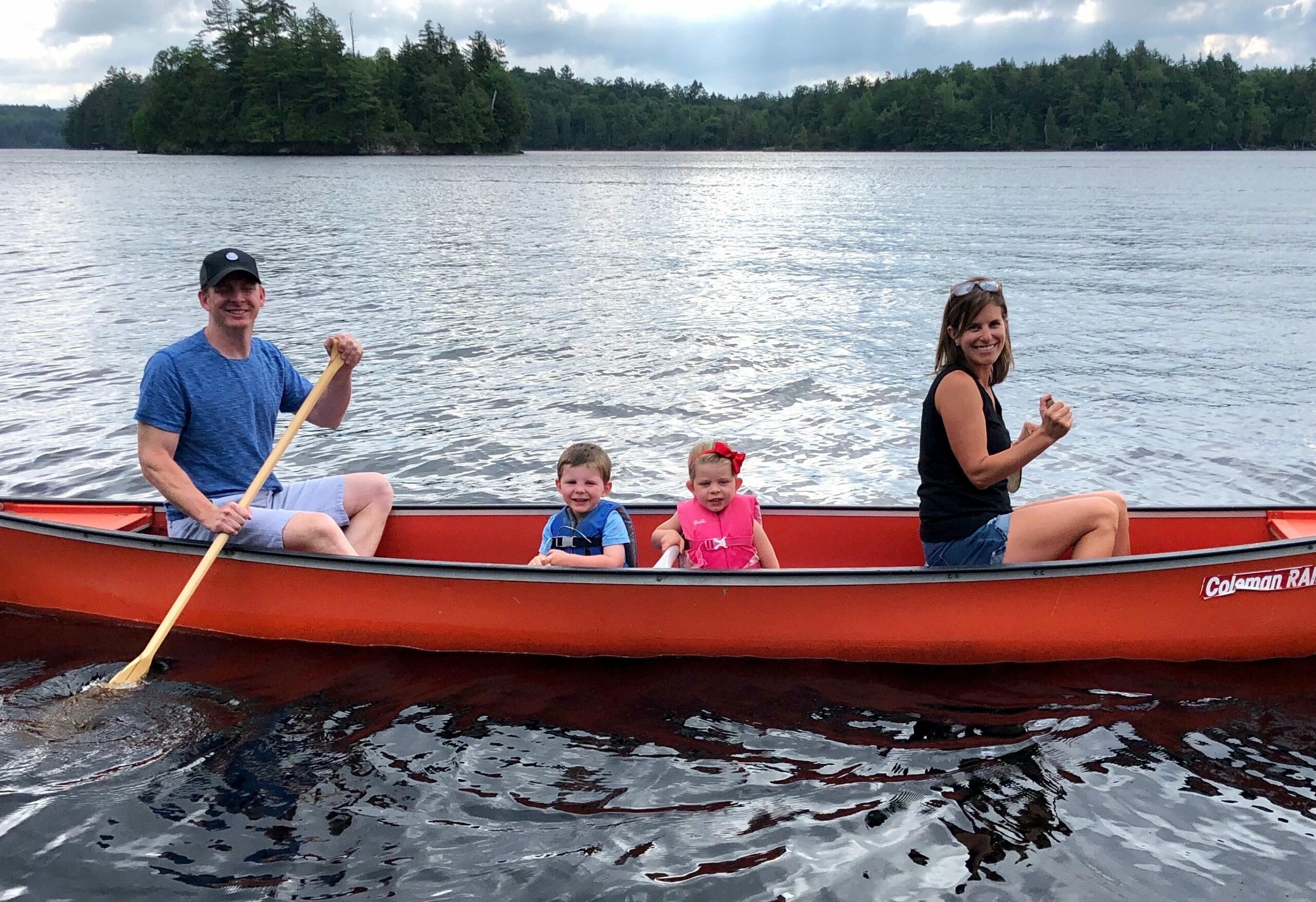 Q: What do you like to do outside of your business work?
Leigh Ann loves to spend time with her family. She has two children, ages 8 and 6, and she loves to take them to playgrounds, on day trips with friends, and to visit the Adirondacks in the summertime.
She's also a passionate runner, who started running in 2019 and tries to run three miles every day.
Lastly, Leigh Ann enjoys reading biographies, books about faith, and novels.
Q: What are your favorite inspirational quotes?
"The most effective way to do it is to do it". – Amelia Earheart
"Do what you can, with what you have, where you are." – Theodore Roosevelt
"When a train goes through a tunnel and it gets dark, you don't throw away the ticket and jump off. You sit still and trust the engineer." ― Corrie Ten Boom
Click to learn more about Leigh Ann and Hilltop Marketing.
—
Are you a woman in business? Do you have an idea for a startup, but have no idea how to start up? Do you want to meet and be a part of a group of supportive, talented women? Join the Mohawk Valley Business Women's Network!
You can also follow us on Instagram, LinkedIn, like us on Facebook, and sign up for our email newsletter.
Are you a student interested in entrepreneurship? Join The Network with our Student Membership!