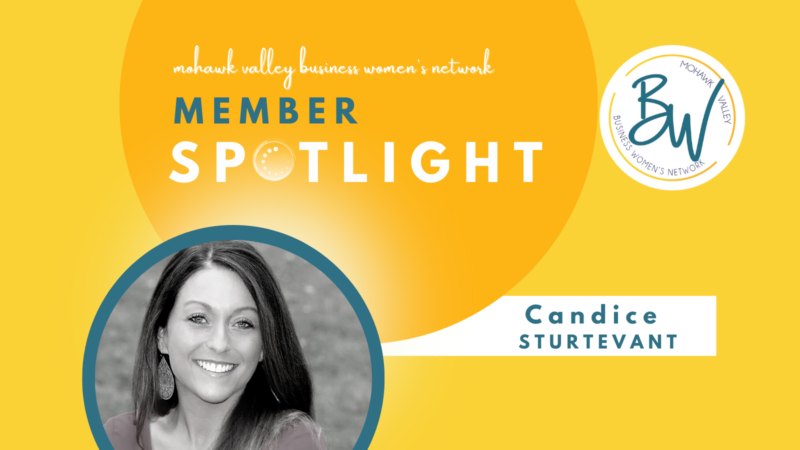 Our next Spotlight features Candice Sturtevant, Founder, Owner and Integrative Holistic Life Coach of Clearly Connected Life Coaching and Wellness Center. Candice recently joined the Mohawk Valley Business Women's Network (MVBWN) after receiving a meeting invitation from one of our members, Tina Pavlot. Candice and Tina are both involved with the Greater Utica Chamber of Commerce.
Q: Why did you decide to join The Network?
"Getting out and connecting with the community more was really on my to-do list this year," Candice said. After receiving the invitation from Tina, Candice attended the Network's monthly meeting in June and really enjoyed it. She felt there was a "good energy" surrounding the Network's members and their interactions with each other.
"Just in talking with the other women, I felt genuine connection and support," Candice said.
Candice is excited to make networking and community events more of a priority moving forward. For her demanding schedule, dedicating one evening per month to an MVBWN meeting is a very doable commitment.
Q: What do you do, and why do you love it?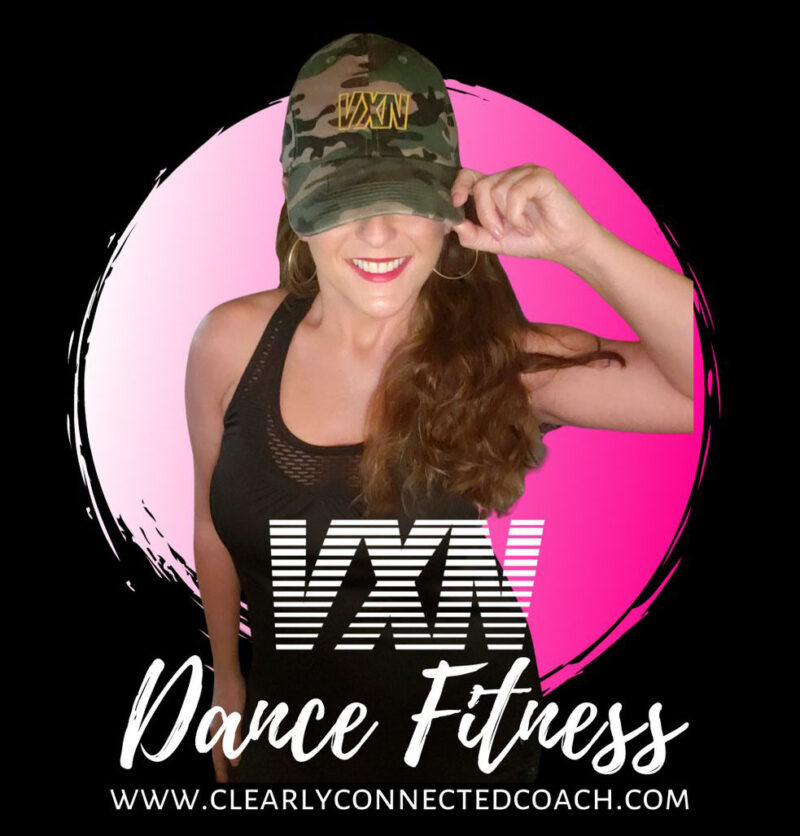 Candice is the Founder/Owner/CEO of Clearly Connected, LLC. and the Clearly Connected Life Coaching & Wellness Center in Whitesboro, NY. She has been in business for almost 5 years and offers many services including individual life coaching sessions, dance fitness classes, and energy healing.
"The vision for Clearly Connected and the concept of the Wellness Center was inspired by my own healing and growth journey and passion for helping others," Candice said.
In addition to the services that Candice personally provides, she also sublets space to other businesses and practices in her Wellness Center, which is "a facility that promotes opportunity, community, healing and growth, on a number of levels," Candice said. She includes these businesses on the Clearly Connected website and in her marketing efforts. She wants to help them grow, just as her business has.
"The services that I offer in this building have the potential to collaborate and support each other, individuals, families, and our community at large in multiple ways—in ways that I believe work and can speak about from a place of integrity because they've been a part of my own journey."
Q: How did you get started?
In 1997, Candice graduated from Remsen High School and attended Mohawk Valley Community College. She began by studying elementary education, but had a change of heart and decided to study business at the Utica School of Commerce. At the same time, she held a job at the former Boys and Girls Club of the Mohawk Valley as the after-school Education Director.
She graduated from USC in 2002, and over the course of 12 years, she climbed her way up the ladder at the Boys & Girls Club. Eventually she worked in administration and finally as Deputy Director.
In 2010 she accepted an administrative role with The Neighborhood Center, another nonprofit organization that provides a variety of services in the community. Inspired by her own struggles and desire to grow, she began working with a former local Life Coach during her time at The Neighborhood Center.
"The work we did was something I had been searching for my whole life," she said.
From the first session, Candice felt connected to herself and her purpose in a new way and was inspired to become a Life Coach herself. In 2017, she traveled out West to Colorado, Wyoming and Arizona and was trained and certified as an Integrative Holistic Life Coach through Legacy Training International.
In December of 2017, Clearly Connected, LLC. became an official business entity and her private life coaching practice was established in 2018. She worked with clients from her home office for 3 months before moving into her first commercial office space on Main Street in Whitesboro. In 2019, she relocated and expanded to include the Wellness Center at 327 Oriskany Boulevard, Whitesboro.
During the first two years of operating her own business, Candice continued working part-time at the Neighborhood Center. She now runs her business full-time and is currently in the middle of another growth spurt! To this day, she continues her coaching education and training as a commitment to herself, her family and her clients.
Q: What tips do you have for other women who want to get started?
Get Clearly Connected and stay committed to your vision!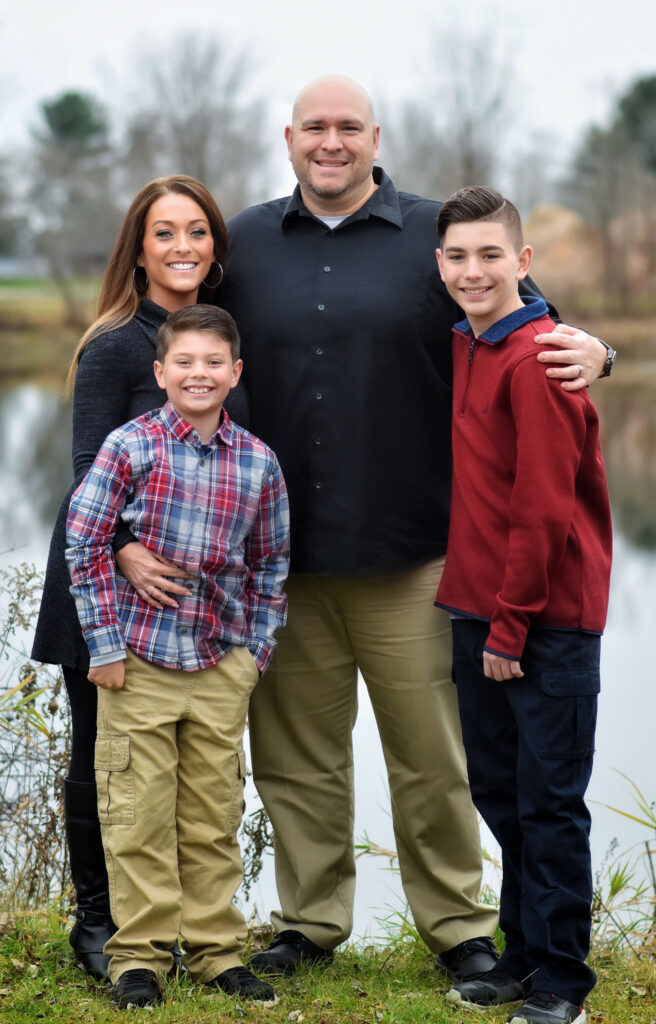 Q: What do you like to do outside of work?
Candice lives with her two sons (Adam age 9 and Justin age 13), her husband Brian, their dog Duncan, and cat Jedi. Her kids are active in sports and she loves watching them. When she is not working, she is typically at a sporting event!
Candice loves being creative, learning, reading, gardening, beautifying spaces and just relaxing at home. She loves spending time with her family, who is equally as passionate about music, dancing and having fun!
Q: What is your favorite inspirational quote?
"Do the best you can until you know better. Then when you know better, do better." – Maya Angelou
Find out more about Candice and Clearly Connected at www.clearlyconnectedcoach.com.
—
Are you a woman in business? Do you have an idea for a startup, but have no idea how to start up? Do you want to meet and be a part of a group of supportive, talented women? Join the Mohawk Valley Business Women's Network!
You can also follow us on Instagram, LinkedIn, like us on Facebook, and sign up for our email newsletter.
Are you a student interested in entrepreneurship? Join The Network with our Student Membership!