This Member Spotlight features Kelly Myszkowski, founder of Inner Light Transformational Coaching & Craniosacral Therapy. She joined the Mohawk Valley Business Women's Network (MVBWN) in 2018 to connect with and support other women in business, and to promote her own business.
Q: Why did you decide to join the MVBWN?
Kelly joined the Network in 2018 because she wanted to connect with other women in business who are passionate about supporting each other.
"We have a lot of talent and a lot of gifts to offer the world. I want to know who's out there that can support me, and I want to know who I can support, and be able to refer people when I come across someone who needs help."
Making people aware of the services that she provides allows Kelly to expand the reach of her business and find the clients that she's "meant to reach."
If a Network member comes across someone who may need Transformational Coaching or Craniosacral Therapy, they'd likely refer that person to her. And Kelly would do the same if she knew someone in need of a service offered by one of the MVBWN's members.
"There are people here who really are interested in helping and supporting each other, and who are just great human beings."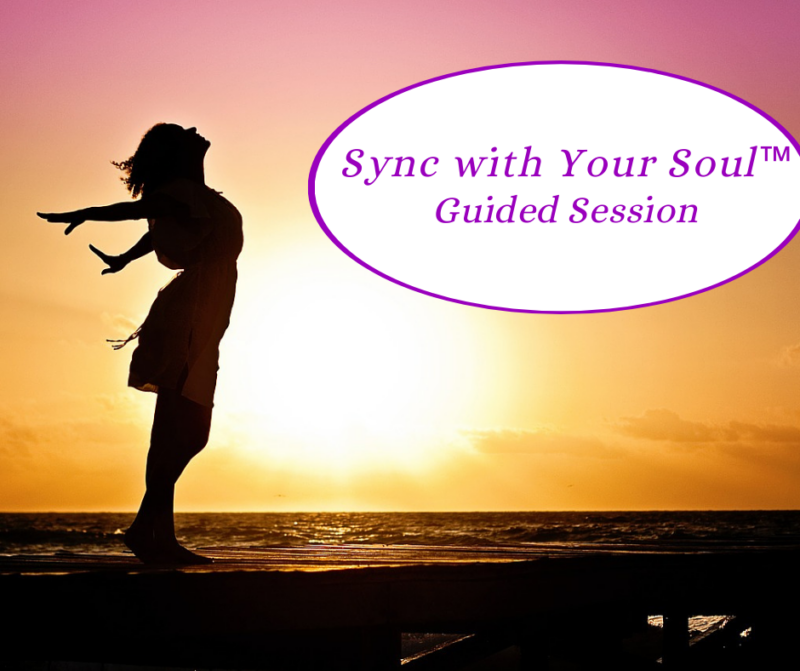 Q: What do you do, and why do you love it?
Kelly is the founder of Inner Light Transformational Coaching and Craniosacral Therapy. Her approach, Sync with Your SoulTM emphasizes listening to your body's signals and warning signs, whether they manifest physically, mentally, emotionally, spiritually, or as life challenges.
Her main goal is to "help professional midlife-age women transcend the stress of a dissatisfying career to uncover and embody who they truly are."
Typically, Kelly's clients have reached a point where their current professional life is no longer satisfying to them, but who "still have a lot to give to the world. They want to know who they are."
"We've all been built for a unique purpose. When we're not living fully aligned with that purpose, we become stressed…it may manifest as physical health issues or discomforts, or as life challenges and struggles."
Kelly guides clients to listen to these signals from their souls—these natural instincts guiding them to what's next—from stress to the healthy fulfilling life their heart knows they were born to live.
She emphasizes responding to their thoughts, aspirations, and soul signals in a way that doesn't limit her clients' personal development and discovery.
"We're all built with certain limits that tend to recur for us as patterns of fear, hesitation, doubt, or anxiety, but we can in some cases find a limiting belief that is anchored in our body."
Kelly helps her clients identify and release these beliefs. Learning the difference between true guidance and inhibiting patterns is one of her main goals for her clients.
"In the end, the people that I work with can live a life that's healthier and more fulfilling for them."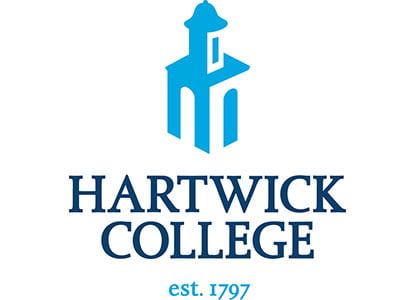 Q: How did you get started?
Kelly studied Chemistry at Hartwick College in Oneonta, NY. In high school and college, she "had no idea what she wanted to do with her life." But she chose to study chemistry because it helped explain some of life's mysteries.
In 1986 she began her first job in Aetna's commercial insurance division as a loss prevention engineer. She visited insured businesses and potential clients and assessed the level of risk that Aetna invested into insuring them—how likely the business was to file a claim. She also helped businesses learn how to minimize their risks and prevent future claim filing.
"It allowed me to learn about a lot of people and businesses which was exciting to me…it also was an opportunity to help people improve their lives and their business. I enjoyed that part of it."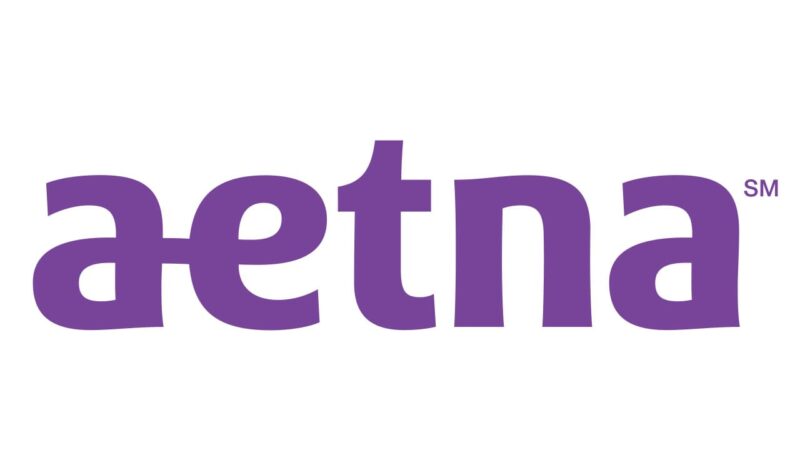 In 1996 after Aetna was bought by Traveler's, Kelly's job at Aetna was terminated. She worked on her own briefly, and was hired at Great American Insurance later that year to fill a similar role. This job was also terminated not long after she began.
"I found myself on my own, not knowing what I wanted to do."
However, near the end of her job at Aetna, Kelly began to develop physical symptoms that "were defying explanation in the traditional medical world. It was concerning to [her] that no one could get to the root of the problem and help resolve it."
Even as the ergonomics specialist in her department as Aetna, she was not able to resolve her own physical problems.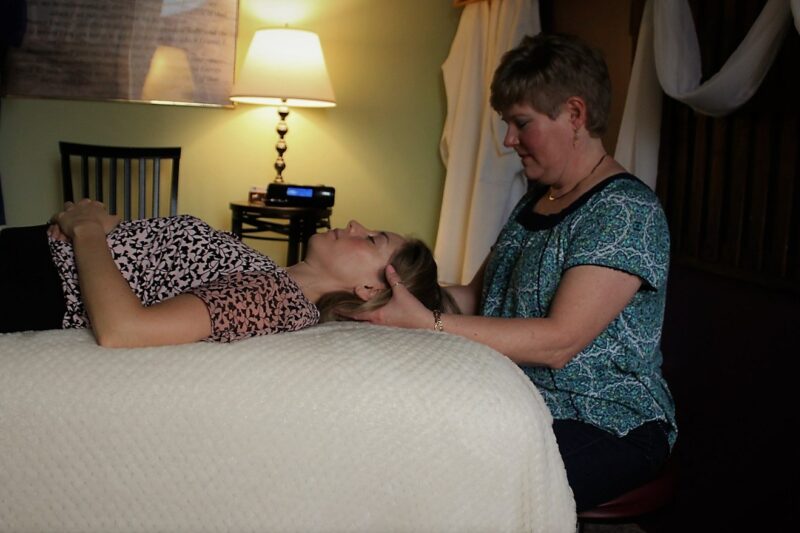 Attending occupational, physical, and massage therapies offered short-term relief but did not put an end to her symptoms.
Once she received Craniosacral therapy, it allowed "[her] body to reset, [her] soul to reset, everything to go to a point of neutral, and release any tension patterns that were limiting [her]."
As she continued exploring what was happening in her body, she realized that there was "something better for [her] out there, something unique for [her] that [she] was meant to do."
"I had heard whispers in my head of 'it's really awesome that these therapists make such a difference in people's lives…but that's not who I am.' I kept dismissing it…that's not me—that's them."
"And then I realized how limiting that was, and how wrong I was."
Resolving her limiting thoughts and beliefs allowed Kelly's true passion and purpose to blossom within her. She knew she needed to do something different with her life, so she decided to take a craniosacral therapy class.
"I knew that if I did not find a way to do this work with people and bring them the same opportunity that I had, to discover who they are and make their lives better, that would be a big mistake."
She finally attended massage school in 2000 and began her Coaching and Therapy business in 2001.
Q: What tips do you have for other women who would like to get started?
The better you know yourself, the easier it will be. To know yourself inside and out with your gifts, traits, talents, skills, abilities, values, and passions will help you more than anything.
Choices should be made by following your instincts and your inner guidance. Sometimes logic can get in your way.
Stress is our built-in guidance system, telling us when we're not listening to our instincts.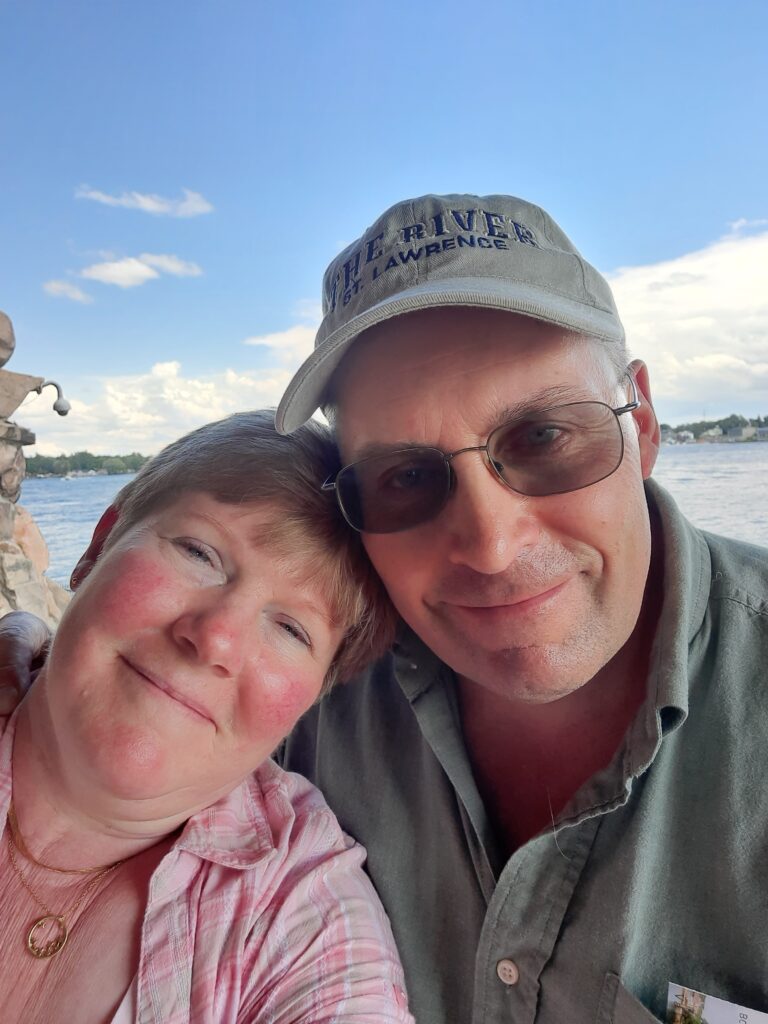 Q: What do you like to do outside of your business work?
"Mostly, just be."
It's important to Kelly to find time to rest and not be doing anything. She enjoys having alone time to decompress, and watching HGTV interior design programs.
Her favorite place is the Thousand Islands on the St. Lawrence River, between the Canada-U.S. border.
She also likes spending time with her husband and two cats, Delila and Precious.
Q: What is your favorite inspirational quote?
"We all have a purpose, and the world will work better when we know, understand, and live that purpose fully."
You can reach Kelly and find your Inner Light at this link.
If you'd like to be interviewed for a featured Member Spotlight, please email us at marketing@mvbwn.org.
—
Are you a woman in business? Do you have an idea for a startup, but have no idea how to start up? Do you want to meet and be a part of a group of supportive, talented women? Join the Mohawk Valley Business Women's Network!
You can also follow us on Instagram, LinkedIn, like us on Facebook, and sign up for our email newsletter.
Are you a student interested in entrepreneurship? Join The Network with our Student Membership!