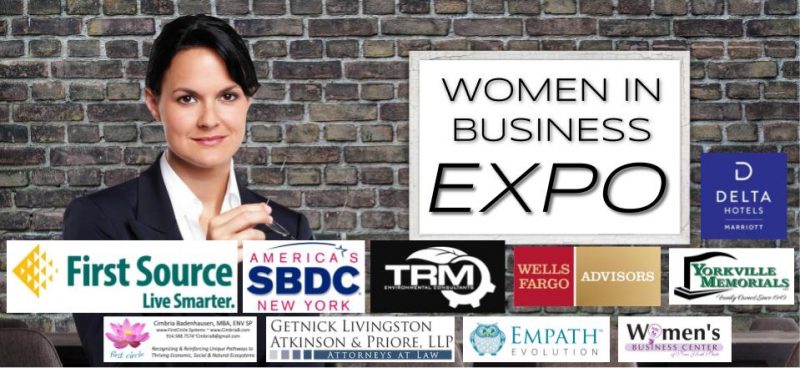 UTICA, NY, January 15, 2020 – The Mohawk Valley Business Women's Network (MVBWN) is hosting its first annual Women in Business EXPO on January 29th, 2020 and the public is invited to attend. The EXPO will showcase woman-owned and woman-managed businesses from all over the Mohawk Valley and will serve as a kick-off to The Network's 40th year in operation.
Founded in 1981, "The Network" is committed to empowering women entrepreneurs and provides members with opportunities to showcase their unique strengths and business experiences among a strong network of professional contacts. The MVBWN provides educational opportunities and fosters ongoing mutual support through monthly meetings, networking functions and training sessions. The MVBWN is a 501c3 nonprofit organization.
"I have been really excited to get this EXPO started," says current Network President, Gina Trzepacz Timpano. "I don't think many people realize how many great women entrepreneurs we have right here in our own backyard." Timpano is the owner of Yorkville Memorials and has been a Network member for more than 15 years.
This year's inaugural EXPO will feature more than 60 woman-owned and/or managed businesses in a wide-variety of different business categories. The public is invited to this special event and is encouraged to get to know the businesses in attendance. Attendees will have the opportunity to win door prizes furnished by the participating vendors and one lucky attendee will win a large flat-screen television. Each attendee will receive one entry into the door prize giveaway and may purchase additional entries. Proceeds from the door-prize giveaway will benefit the YWCA Mohawk Valley and help support their programs.
The Women in Business EXPO is presented by Platinum Sponsors, First Source Federal Credit Union and the Delta Hotel by Marriott Utica. Gold Sponsors of the event are the Mohawk Valley Small Business Development Center and TRM Environmental Consultants. Silver Sponsors are Wells Fargo Advisors in New Hartford and Yorkville Memorials. Bronze Sponsors are First Circle Systems, Getnick Livingston Atkinson & Priore, LLP and Empath Evolution. Media Sponsor of the event is the Women's Business Center of New York State.
The Women in Business EXPO will take place on Wednesday January 29th from 5:00pm until 8:00pm at the Delta Hotel by Marriott at 200 Genesee Street in Utica. Admission to the event is free.